DISCIPLESHIP
THE SPIRITUAL COMPETITIONS ARE IN:
HURDLING
"Sometimes our trials and tribulations actually cause us physical and emotional pain, which I call hurtles. When we are hurting, the pain can slow us down and cause us to stop running and jumping over our hurdles. God wants us to continue to run and jump, even if we have to do it with teardrops rolling down our faces as we strain and grit our teeth because of our heartaches and pains.
I believe that one of the reasons God compares the Christian to an athlete is because of some of the pain, stress and strain involved in being a Christian. When we suffer for following Christ it sometimes seems strange, and we may wonder what is going on. But when we look at the hard training, workout, suffering, pain and competition of athletes and compare all that to being spiritual athletes, it gives us a better perspective and understanding of what we are going through."
("The Christian Olympics-Going for the Gold Crowns",Chapter 5, The Competitions: page 79, paragraphs 2 & 3 )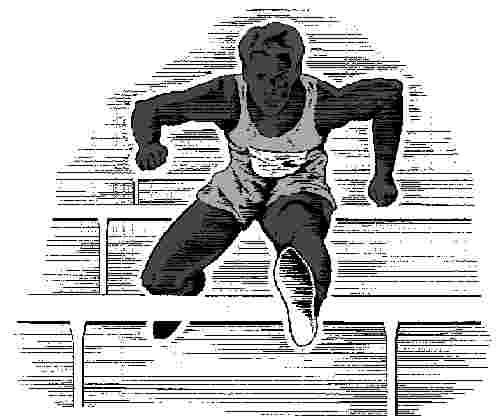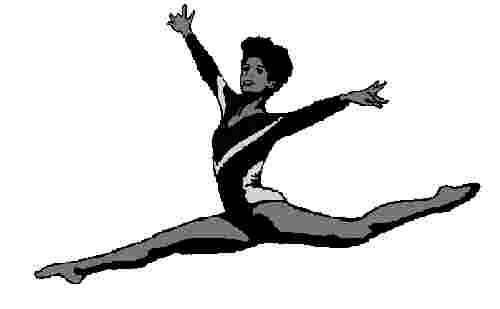 "In the Olympic Games the athletes compete with one another according to the sporting events and categories. For example, all of the runners will compete against other runners, and the boxers against other boxers. They will try to be better so they can beat their competitors and win. There is a big difference, though, between the competitors of the Olympic Games and the Christian Olympics. Competitors usually compete against each other, but not in the Christian Olympics. The preachers do not compete against other preachers. The teachers do not compete against other teachers, nor do missionaries compete against other missionaries or one choir member against another– musicians against other musicians and so on and so on."
("The Christian Olympics -Going for the Gold Crowns",Chapter 2, The Players in the Competitions: page 18, paragraph 2 )
WRESTLING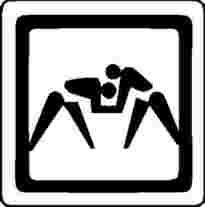 BOXING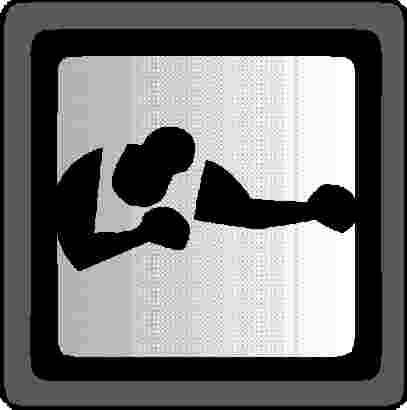 WHILE RUNNING ON OUR OWN INDIVIDUAL RACE TRACKS !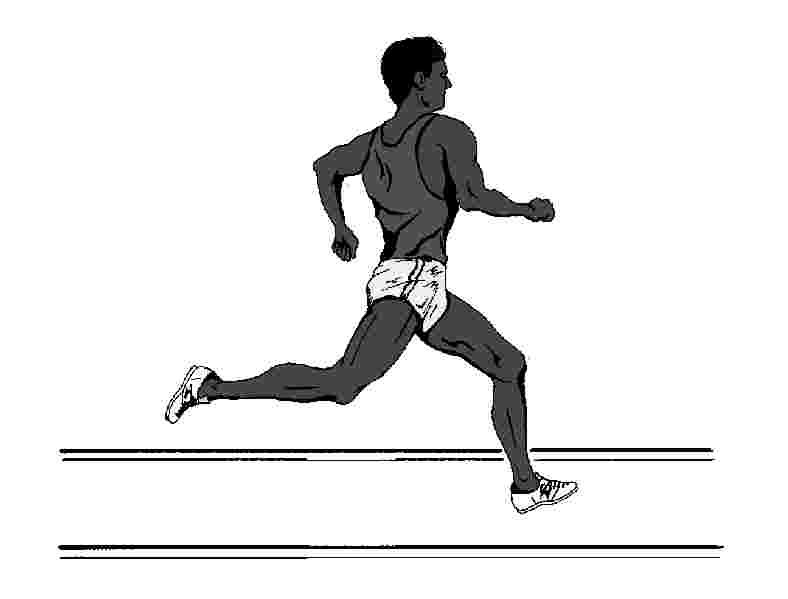 "...forgetting those things which are behind, and reaching forth unto those things which are before,I press toward the mark for the prize of the high calling of God in Christ Jesus."
(Philippians.3:13-14,KJV).

THE REWARDS FOR FINISHING THE CHRISTIAN OLYMPICS ARE 5 GOLD CROWNS !
© COPYRIGHT 2006-Present CHRISTIANOLYMPICS.ORG ALL RIGHTS RESERVED